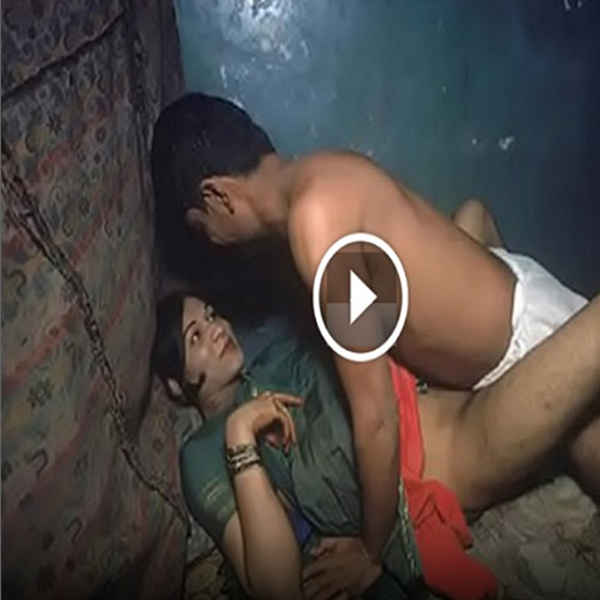 Prothomei sokol pathakke janai subhechha. Ami rahul gupto, notun member ei forumer. Sokoler post dekhe amaro nijer prothom obhigyota post korte ichha korlo. Kemon laaglo janaben.Amar boyos tokhon 22. Kolkatai thaki ar porasuna kori. Amar masir bari hooghly dist-e, oder barite durgapuja hoi aar sebochor oder pala, amake jete bolechilo tai ami gechilam aar ghotonata okhanei ghote. Er age obhigyota bolte cinema hall-e girlfriend-der dudu tepa chara aar oi gaye haat deoa chara ar kichu noi. Masir bari grame, anek relative. Taderi akjon holo sujata jake ami sujatadi boltam tokhon boyos hobe 27/28, bibahita, baper barite aka eseche pujor chutite, kono bachha nei ar or ma mara geche tai barite sudhu o ar or baba. Kajer barite majhe majhei dekha hochhilo sujatadir songe ar chokha chokhi hole akta kemon bhab dekhachilo. Amar kichu bolte sahos hochhilo na.Astomir din or ghor theke kichu bason ene rannar thakurke dite hobe bole amake sujata di daklo, ami or songe gelam aar ghore tokhon aar keu chilo na. O khater niche theke bason bar korchilo ar ami dariye chilam. Ebar sob bason bar korar por jokhon daralo amar samne tokhon dekhi sarir anchol puro gutiye majhe chole eseche aar dudu duto dudike beriye geche, naturally ami odike takiye chilam, tokhon amar dike takiye sujatadi hese jigges korlo ki dekhcho? Ami to puro ghabre gechi, thotomoto kheye bollam na kichu noi, uttare bollo amake bhoi pachho keno, ami bollam na bhoi paini, tar uttare bollo egulo ki sudhui dekhar? Oi kotha sonar por to amar antenna khara hoe gelo, ami bollam tahole ki korar? Tokhon abar hese uthlo ar bason gulo tule debar somoye amar konuite akta dudu thekiye diye haslo. Ami bujhlam signal green. Tarpor amra okhan theke beriye elam. Tarpor abar kichukhon pore amake sujatadi ghorer bhitor thke daklo kichu jinis opor theke namanor jonno, ami abar gelam ar mone mone sahos niye gelam je ebar akta kichu kortei hobe. Amake toole uthe kono jinis opor theke namanor jonno toolta ene jokhon jhuke rakhte jabe, tokhon pichon theke amar dhonta sujatadir pichone thekalam, o kichu na bole oi bhabei kichukhon roilo to tokhon ami aar sujog na chere amar duhat ke kaje lagalam-komor theke dui hatke petborabor uthiye blouse porjonto niye giye jei dudute haat dite jabo tokhon bollo 'na' ami bollam 'keno' tokhon bollo 'akhon hobe na-pore', ami kichu na sune pichon theke dudu dutoke tipte laglam to hat soriye diye bollo pore hobe. Ami ar ki kori! Chere dilam.Tarpor saradin chokhachokhi hoeche akta misti hasi diyeche, kintoo bujhte parchilam na kokhon kibhabe ki hobe karon ghore ato lokjon. Tarpor rate sokoler bichanar diyitte sujatadi! Ami bhablam tahole kichu hobe, ebong setai thik -amake je ghore sute dilo tar paser ghore sujatadi kintoo ghor dutor moddhe jatayater kono dorja nei, baire diye jete hobe ar baire sujatadir baba soben. Ami bhablam ki kore sombhob, tarpor sei ghore dhuke dekhi je ghor dutor majhe akta janla aache, aar janlar grillta sudhu duto screw diye atkano, sujatadi amar ghore ese takiya chador diye akbar haslo ar or songe ar akta meye chilo bole kichu holo na tobe janlar dike ar amar dike takalo. Ami mone anek asa niye dorja bondho kore sue roilam. Pray ak ghonta pore sujatadir ghorer dorjao bondho holo ar tar age theke or babar nak dakar awaz pachhi. Ha janlata amar ghorer dik diye khola bondho kora jai, tai ami gutiguti paye giye janlata aste kore phak kore dekhlam ghore o aka na ar keu ache, oke aka dekhe santi holo, or ghorer light jolchilo kintoo amar ghore light ami ageyi niviye diyechilam. Kintoo tao mone sahos hochhilo na. Hothath dekhi sujatadi janlar kache chole ese janlatake thele puro khule dilo, aar ami puro redhanded dhora pore gelam karon oi ghorer lightta janla diye puro amar gaye. Abar proshno 'ki korcho' ami bollam 'kichu na -emni tomay dekhchi' o bollo 'sudhu dekhle cholbe?' ami bollam screw driver kothai?'tokhon bollo kothai ache ami songe songe seta diye grill khule setake namiye or ghore giye dhuklam. Sujatadi akta yellow-pink combination sari ar pink blouse porechilo. Ami dhoka matro o light off kore dilo, ami bollam 'ami tomake bhalo kore dekhbo pls light on rakho'. Tokhon akta table lamp jaliye dilo. Tarpor…… daran bolchiSuru korar age boli, amar chehara besh borosoro 5′9″ (tokhon 65 kg wt chilo), amar tulonai sujatadi lombai choto mone hoi 5′ 1″ hobe, dudu 32 hobe. Ami samne theke joriye dhorlam ar or akdom nihsobdo somorpon-ami prochonde jore chepe dhore puro sorirtake amar sorirer moddhe these dhorlam ar amar duhat or pacha theke pith porjonto othanama korte laglo, ami or breathing feel korte laglam, tarpor puro mukhtate chumute chumute bhoriye dilam. Tokhon amake jigges korlo age kokhono korechi kina, ami bollam na. Bollo tobe jeno ami besh tarahuro na kori nahole puro gondogol hoye jabe. Tarpor bollo je or bor ato tired thake regular korte pare na. Ami sune bollam, thik aache akhon jekodin ami ekhane thakbo roj amra korbo.tarpor amra dujon khate giye boslam pa tule mukhomukhi ar ami or ancholta kandh theke phele diye blouser opor diye tipte suru korlam, aste aste dekhlam sujatadi suye porlo chokh bondho kore kintoo amar tepa bondho holo na, tarpor blouser sob hook khule bra-take tene opore tulte gelam to o bra-er hook khule dilo. Amar samne tokhon jiboner prothom dekha jubotir khola buk, ami aktake chuste ar aktake angul diye khelte suru korlam, oh ki sukh !! Tokhon o amar mathata chepe dhorlo buker opor. Tarpor ami or bra ar blouse puro khule ar amar jamata khule or opor chore porlam ar amar buk diye or buktake chapte laglam aar seisonge puro mukh chumute bhoriye dilam, kaner niche, ghare, golai kamre dilam. Ar sujatadi chokh bondho kore boro boro sas nite thaklo. Erpor puro saritake tene khule dilam. Tarpor jei petticoater fitete haat diyechi tokhon bole na eta na khule korbo, amar tokhon gaye asurer sokti, akhat diye or dui hatke dhore, mukhe or akta dudu niye onno hate ota khule diye tene namiye dilam petticoat take, bhitore kichu nei, amar samne tokhon akdom ulongo ak nari. Ami bollam tumi darao tomake dekhi o kichtei darabe na borong akta chador tene sorirtake dhakte gelo to ami uthe giye oke tene dar koralam ar tarpor deoale these dar koriye kopal theke uru porjonto ajoshro chumu, haan apnader bole rakhi sujatadir pubic hair akdom kata noi -ami okhane mukh dite gelam to amake thele dilo tarpor abar amra bed-e elam aar o amar shorts ta khule dilo ar jangiar opor diye amar dhone hat bolate laglo. Amio amar hater duto angul sujatadir gude dhukiye dilam -dekhi puro bhije jobjobe. Angultake dhokachhi ar bar korchi er moddhe sujatadi amar jangiatake khule dilo diye dhontake niye khela korte laglo, oh ki sukh je ki bolbo. Aar se somoye amar anguler speedo bere gelo prochondo fast dhokachhi ar bar korchi- amon somoye sujatadi hotath amake dhakka diye thele soriye dilo bollo -ar na ebar koro nahole hoe jabe. Ami subodh baloker moto sujatadir pachar kache bose pa dutoke kandhe niye hatur opor bhor diye dhontake set korlam- o hate kore niye bhitore dhukiye nilo.Ar ami aste aste bhitore thelte laglam to purota 'poch' kore dhuke gelo. Kichukhon chup kore roilam amar uttejonake bage anar jonno, totokhon duhat diye dududutoke moner sukhe thaste laglam- tarpor dekhi sujatadi nijei hat diye amar pachatake tanche ar charche. Tokhon amio suru korlam thapano, prothome aste aste tarpor jore jore ar sei songe dududutoke chotkate laglam– kichukhon pore chorom muhurto elo or age holo tarpor amar. Kichukhon por dujonei uthlam ar ami sujatadike thanks dilam jibone prothom korar sujog debar jonno ar o amake thanks dilo prothom ato sukh debar jonno. Tarpor ami amar ghore chole giye grill ta griller jaigai akta screw diye lagiye rakhlam ar bollam je rate ghum bhangle abar korboJothariti bathroom theke ese prothome ghumiye porlam tarpor kichukhon por ghum bhangte dekhi 3am, uthe abar grill khule sujatadir ghore dhuklam, oke deke tullam, ageyi bolechilam or sorirta amar theke khub choto chilo. Abar oke uthiye langto koralam ar pajakola kore sara ghore ghurlam akta dudu chuste chuste. Tarpor doggy style-e abar chudlam ar ebar aro sukh. Sujatadi bollo je amake dekhe jeno mone hochhe na ami first timer. Tokhon ami haslam.Erpor nobomi dosomi ekodoshi oi tin raat bibhinno syle-e sujatadike chudechi. Sujatadi pore amake chithi likhe janiyechilo je chirokaal oi durgapujo o mone rakhbe. Amio tarpore akadhik meyeke chudechi, se office colleague theke interneter friend even prostitutes but prothom chodoner sukh akhono bhulte parini.
Tags: bangla choti, bangla choti golpo, bangladeshi choti, beautiful deshi girls, bengali choti, choti, kalkata choti, খারাপ গল্প, চুদাচুদির গল্প, বাংলা চটি, মজার চটি
Comments are closed here.