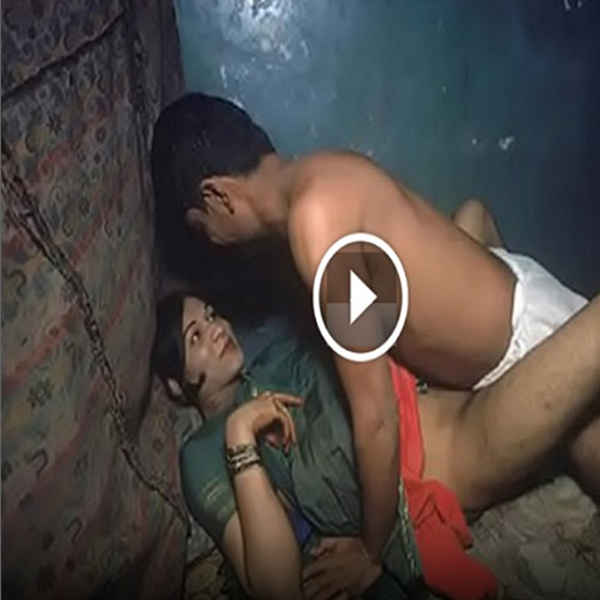 Amar naam Wahid. Ami Dhaka theke bolchi. Ami aj apnader amar ek chachi ke chodar kahini bolbo. Ei shob kichu shuru hoyechilo aj theke 9 bochor age, jhokhon ami amar chachi ke niey shopno dekhtam. Kemon shopno sheta asha kori apnader bolte hobe na Amar boyosh thokhon chilo 18 er moto.Amra ek bari te thaktam, but different floor e. Amra thaktam 1st floor e ar chachi ra thakto 2nd floor e. Amar ek bondhu ekbar amar chachi kea mar bashay dekhe chilo. Bondhu janto na je eta amar chachi. O chachi ke dekhe khub excited hoye gachilo. Ar amake bolechilo "Dosto oi mohila ta ke re? Pacha ta ekdom chollish (40). Ami jibone o ei rokom pachar naach dekhi nai. Mohila haate ar pacha batashe dule". Ami bollam "shlar bhai, oi ta amar chachi". Bondhu bollo "oh sorry dosto, maaf korish. Bujhbar pari nai". Kintu er por theke amar o chokh pore galo chachir upor. Ami chachar bashay jawoa shuru korlam onek beshi beshi. Ar khali haar martam chachi ke chinta kore. Ami majhe majhe chachir bathroom e giey chachir bheja bra panty er gondho nitam. Majhe Majhe oi bathroom er bhitorey haat martam, ar bra-panty shuktam. Onek bar ei kaaz korechi. Toto din porjonto korechi, joto din porjonto amar shopno shotti hoy ni. Accha ekhon ektu chachir bornona deya jaak.Chachir naam Sharmin, boyosh 40 er ektu kom hobe. But dekhle mone hoy boyosh jeno 30 er o kom. About 5'4" er moto lomba. Tar ekta meye o ache. Meyetar boyosh 10 er moto. Sheta chilo mone hoy October er shokhal. Amar shorir tab halo chilo na. Kichu ta jor jor bhab. Chachi tar bua ke pathalo amar bashay. Bua ashe bollo "Bhaia, apaar shori o bhalo na, apaa apnake blood pressure mapar machine niya jaite koise". Ami gelam ektu por tar flat e. Jeye dekhi chachi bedroom er bichanay shuye ache. Chachi khub aste aste hashlo ar bollo "Wahid, shorir ta khub ekta bhalo lagche na, kalke raat e ghum hoy ni. Abar ajke onek shokale uthte hoyeche, karon tor chacha Chittagong gache". Ami chachir haat nilam, pressure mapar jonno. Chachir haat dhorlam ar ami bhitore bhitore ghamte shuru korlam. Pressure maplam, dekhi pressure normal. Ami chachi ke bollam "Chachi tomar to pressure normal, tomar onno kono oshubidha ache ki?" Chachi bollo, tar prochondo ghar batha korche, tai oni bhebechilen je pressure er jonno betha korche. Ami chupchap dekhlam, ghorer ashe pashe keu nai. Bua drawing room e TV dekhe. Ami chachi ke bollam, "chachi dao ami ektu tomar ghar ta tipe dei. Bhalo lagbe". Chachi na korlen na. Oni ulta hoye shulen, ar ga theke orna ta shoriey rakhlen. Ekhon oni shudhu salwar-kamiz pore achen. Ami onar pith er moddhe diey kamiz er nich bra ta dekhe parlam. Ato tight kore bra porechen he shompurno bra bojha jacche.Ar thokhon onar shei 40 marka pacha ta jeno amar dike takiey ache. Edike amar dhon to aste aste norachora shuru kortese. Ami chupchap onar ghar tipte shuru korlam. Chachi khub enjoy korte laglo. Ami aste aste ghar the amar haat nicher dike namaite laglam. Ghar theke amar haat onar pithe chole ashlo. Ekhon amar haat er niche onar bra tar hook. Ami bra er upor diey onar pith tipte laglam. Ektu por ami bollam, "Chachi, tomar ei jinish tar jonno thik moto tipte parchi na. Tomar ekhon bra ta khule rakha uchit." Chachi kichu na bole jamar bhitor haat dhukiey bra ta khule fello. Ar ami bhalo manusher moto onno dike takiey thaklam. Ami abar amar massage shuru korlam. Ekhon kamiz er nich ami jeno onar skin er sporsho pacchi. Ar amar matha aste aste groom hoye jacche. Ami aro nicher dike namte laglam. Aste aste komor porjonto tipte laglam. Ekbar bhablam aste aste Pacha tao tipe dei. Jei bhaba shei kaaz komor theke jei na nicher dike namte jabo, ar chachi nore uthlen. Ami taratari pachar kotha bhule onar pa er chole gelam, ar pa tipte laglam. Chachir Pa ato thanda chilo. Ami aste aste onar paye amar haat ghoste laglam. Ektu por onar salwar je gap thak shei gap er moddhe diey haat dhukiey dilam o pa er muscle gula tipte laglam. Ami aste aste ebar upor er dike uthte laglam. Onar hatur niche jei muschle gula ache, oi gula ato norom! Ami ar shojjo korte parlam na. Shoja onar thigh tipa shuru korlam. Oni kichu bollen na. Dekhlam chokh bondho kore shuye achen, jeno khub bhalko lagche onar. Ami bhablam ei shujog voday haat debar. Kintu Buar pa er shobdo shunlam. Chachi taratari amar haat onar shorir theke shoriey dilen. Ar bollen "Ar ekdin korish". Ami bujhte parlam na "Korish" bolte oni ki bujhate cheyechen. Korish mane ki? Amar pore massage korish? Naki amake pore chudish?Erpor dekhi chachi amar dike takiey hashe. Ami to obak hoye gelam! Er por dekhi amar dhon babaji daray ase tal-gacher moto, ar chachi amar kapor er niche daray thaka dhon ta dekhe hashtese. Ami to lojjay laal hoye gelam. Chachi bollen "Tor chacha Chittagong theke ashte aro 2 din baki. Ajke raat e amar flat e thakish. Ami tor ma ke bolbo je amar shorir bhalo lagche na. kono shomossha hobe na". Ami to erpor nachte nachte bashay gelam. Kono kotha nai, shoja bathroom. Ar shuru hoilo raam-khecha. Erpor ma bollo, "Wahid tui ajke raate tor chachir flat e thakish. Tor chachir shorir tab halo na. art or chacha o to dhakay nai". Ami khub birokto hoye bollam "Ki je jontrona!!! Tomader jalay ar para gelo na. koi ektu aram korbo ta na, abar chachi ke pahara dite hobe!". Mukhe bollam kotha but mone mone to ami duniyar shob cheye shukhi manush. Raat 11 tar dike ami amar balish ar chador niey chachir flat e chole gelam. But jawoar age ami khub bhalo moto perfume marlam, dhon shave korlam. Ar jai hok, ei prothom bar chachi ke chudbo. Ektu bhodro-balok thaka uchit. Flat e gelam. Bua dorja khule dilo. Ar amake guest room e niye galo. Ami jiggesh korlam chachir oboshtha kemon. Bua bollo chachi age age shuye porse. Ami dekhlam chachir ghorer dorja bondho. Ami light off kore shuye porlam. Amar mejaj thokhon chorom porjay!!! Amarey asha diye chachi ghumay galo??? Mone hoitesilo chachir dorja bhainga feli. Eirokom shat-pach bhabte bhabte ami nije o ghumay porlam khokhon jani na. Hotat ami amar shorir e ekta alto chowa pelam. Ondhokare alpo alpo kore bujhlam red nighty pore chachi dariey ache amar pashe. Amake chachi tar pechon pechon jete bollo. Ar haat diey ishara kore bollo, jate kono shobdo na hoy. Ami aste aste pa tipe tipe chachir bed room e gelam. Ghar e dhuke chachi dorja bondho kore dilo. Ar amake bichanay chup kore shuye porte bollo.Chachi tar nighty ta khule fele amar pashe ashe shuye porlo. Amar matha kharap hoye galo, dekhlam bra ar panty pora chachi. Ami onake joray dhora chumu dite laglam. Chachi o amake joray dhorlo. Amar dhon aste aste flute laglo. Chachi dhontay haat bulaite laglen, tarpor bollen "Pant kholo". Ami chokher poloke pant khule fellam.ami ektane bra khule felte chailam, chachi amar kando dekhe much tipe hashte laglen. Ami onar dudh haate niey chuste shuru korlam. Ar onno haate onno ta tipte laglam. Dush gula dekhe amar matha kharap hoye galo, ki korbo bujhte partesilam na. ekbar tipi, ek bar chusi, majhe majhe shudhu takay thaki. Edike chachi shomane amar dhon haatay jacche. Ami chachi ke bollam, "Ektu chuse dao na chachi". Chachi bollo tar bhalo lage na, dhon er gondho. Ami bollam "tumi dekho kono gondho nai, ekbar try kore dekho." Asholey kono gondho thakar kotha na. ami dhoner jei rokom rup-chorcha korsi ashar age. Ektu por oni aste aste dhon ta mukhe dilo, alpo ektu kore. Tarpor aste aste purata chuste laglo. Amar mone holo, aha sarajibon jodi amar dhon ta keu emon kore chusto, ki moja hoito! Chachir mukher bhitor ta ato gorom. Ar chachi pura ta mukh ney abar bair kore. Ami er bollam "chachi, ulta haw, ami tomar ta chusbo". Chachi kono kotha na bole ulta hoye galo. Amra thokhon 69 position e. chachir voday kichu baal acche. Ami aste aste voday much ghosha shuru korlam. Ami chusha shuru kortey chachi jeno pagol hoye galo. Pagoler moto amar dhon chosa shuru korloErpor chachi hotat dhon chosha bondho kore bollo "Hoise ekhno dukha, ar pari na". Ami uthe porlam onar gayer upor. Voday dhon set kore shuru korlam thapano. Mature mohila der chuddar ei ekta anondo. Era khub experienced hoy, ar knono jhamela kore na. Chachir voda to pani te vorpur. Ami chalaite thaklam. Chachi ke ulta kore bollam "mi pichon dike korbo". Er por chachi ke shuyae ulta kore she pachar fak diey voday dhon dhukailam. Aaahhh ki ararm!!! Chachi ektu pore amake nicher dike theke thapaite laglo. Ami o gayer shokti diey dilam thapani. Chachi ekbar shudhu bollo "ohh, aro jore dhakka mar, aro jore". Eita shuina to amar ar mejaj kharap hoye galo. Ami bolte gale amar pura shorir er shokti chap dite laglam ar chachir much chepe dhorlam jate beshi sohbdo korte na pare. Chachi jeno bichanar shathe ekdom mishe galo. Ami thapaite laglam ar pacha ta hataite laglam. Tarpor voda theke dhon bair korlam.ar pacha ta dui faak kore dhon boshilam pachar futay. Aste aste chaap dite laglam, chachi dekhi bichar chador shokto kore dhore ache. Amia aste aste chap dite laglam, ar chachi shudhu bollo "omago!". Ami shudhu dik-bidik-gan-hin bhave korte thaklam. Chachir pacha ta amar dhon take ekdom chapay dhortesilo, mone hocchilo jeno dhon chushe shob kichu bair kore nibe oi pacha. Ektu por amar much chute galo, "?chachi tomar ei pacha dekhe ami koto haat marsi tumi jano?", Chachi aaaahh aaaahh korte korte bollo, "aamake age bolle to ami toke ditam". Amar kaan diya dhuwa bair hoite laglo mone hoy. Ektu por chachir pachay shob maal falay dilam, ami ar norte partesilam na. chachi dekhi nicher dik theke thap diey jaitese. Ami chup kore oi oboshthay chachir upor shuye thaklam. Ar chachi shudhu aaaaahhhhh korte laglo, amar dhon thokono onar pachar bhitor. Ami aro kichukhon shuye thaklam oi bhabe. Er por chachi onar nighty diey amar dhon muche dilo. Ami ghumay porlam. Raat ar kichu khon por chachi amake deke dilo, ar bollo, amar ghor e jeye ghumaite. Ami abar pa tipe tipe amar room e chole gelam. Oi raater er por aro 3/4 bar chachi ke chudechilam. Ekhon khub ekta pari na. chachir o boyosh hoye gache, but majhe majhe dekha hole, ami dushtami kore chachir buke ar pachay haat bulay dei. Chachi shudhu hashe.
Tags: bangla choti, bangla choti golpo, bangladeshi choti, beautiful deshi girls, bengali choti, choti, kalkata choti, খারাপ গল্প, চুদাচুদির গল্প, বাংলা চটি, মজার চটি
Comments are closed here.